Shopping Cart
Your Cart is Empty
There was an error with PayPal
Click here to try again
Thank you for your business!
You should be receiving an order confirmation from Paypal shortly.
Exit Shopping Cart
Margaret Sneddon, Harpist
Elegant Entertainment for Special Events!
Tarrytown and Sleepy Hollow - History on the Hudson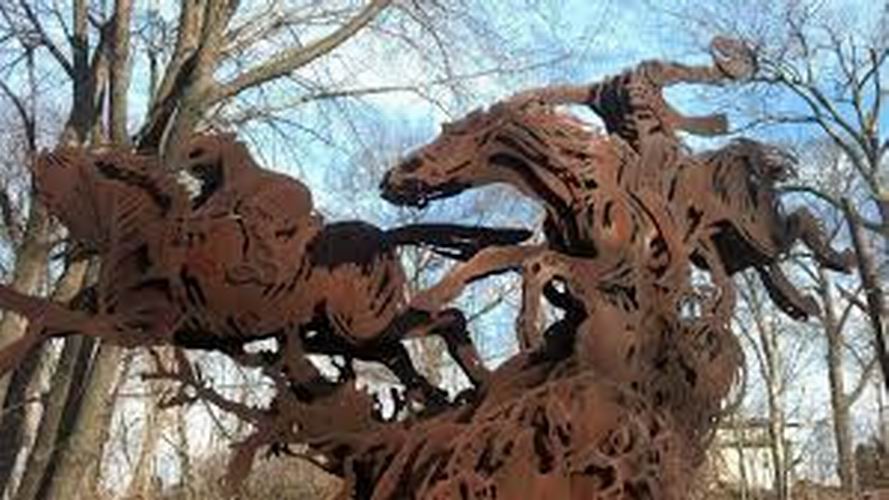 The Hudson River Valley has long been admired for its beauty. During the gilded age, the American Aristocracy made it a summer time play ground. The likes of the Goulds and the Vanderbilts built their elaborate "Summer Cottages" along it's banks. The Hudson River School painters glorified its scenic vistas in their works. Today, many of these magnigicent edifaces remain and are available to be used as wedding venues.
Made legendary by the writings of Washington Irving, the beautiful Hudson River Valley village of Tarrytown offers many wonderful wedding locations. Some of my favorites include the Castle on the Hudson, Tappan Hill, Lyndhurst Mansion, Tarrytown House, James House, and any of the Historic Hudson Valley sites, not to mention Hotels such as the Marriott, Sheraton and Doubletree.
No matter which location you choose, don't forget the ceremony music. The elegant harp is a wonderful match for a beautiful venue.
The Castle on the Hudson www.castleonthehudson.com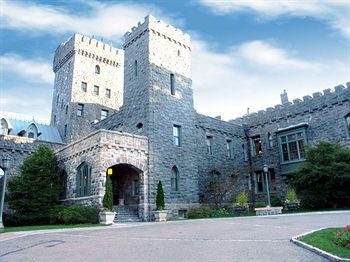 This photo of the Castle on the Hudson from DJNew York.com
The Castle on the Hudson is dear to my heart because Bill and I had our wedding cerebration there. It was a fairy tale wedding for us and will be for you if you select this gorgeous location for your wedding. High on a hill top, the Castle is a familiar landmark that can be seen from many of the highways approaching Tarrytown. It commands magnificent views of the Hudson River and environs. The sumpteously furnished Norman style Castle invokes the romance of a bygone era. It was the perfect setting for our Scottish Style wedding.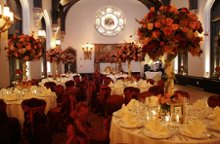 The Medieval Great Room is perfect for ceremony or reception
Depending on the size of your party, you may use the beautiful tapestry room, the intimate library, the elegant Caramai Ballroom or the Baronial style great room with its heraldic motifs, stained glass windows, cathedral ceiling and musician's gallery. Wedding ceremonies may also take place in the beautifully manicured gardens with their expansive views of the Hudson River. No matter which room or garden you choose, the harp is a wonderful match for your ceremony of cocktail hour music.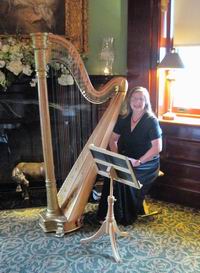 Margaret in the Castle Library The harp fits perfectly in this beautiful setting
The helpful and attentive staff at the Casle will see to your every need and make your wedding a dream come true at the Castle.
TAPPAN HILL MANSION - www.abigailkirsch.com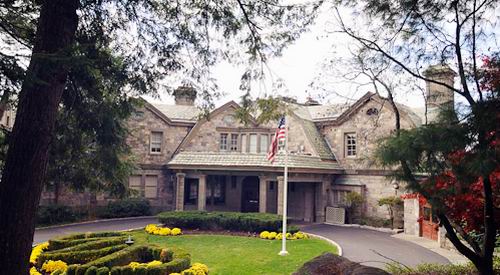 Photo courtesy Ananda Lima Photography www.anandalima.com/
Not far from the Castle is Tappan Hill, once the estate of American author Mark Twain and now catered by the inimitable Abigail Kirsch.This beautiful mansion sits atop another hill and commands panoramic views of the Hudson from its manicured lawns and landscaped gardens. There are two garden locations for ceremonies, an expansive glassed in porch and many rooms within the mansion in which to have your ceremony and reception. The intimate Hudson room is perfect for your cocktail hour, rehearsal dinner, or small reception. The elegantly appointed Pavilion room hosts larger parties.... and don't forget the music! The romantic and elegant harp is a perfect match for any of the beautiful rooms or gardens.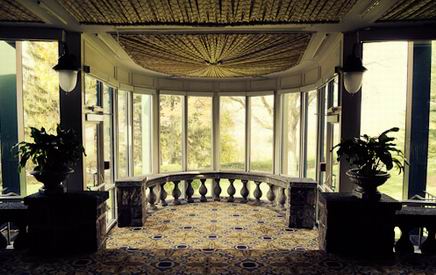 Photo courtesy Ananda Lima Photography www.anandalima.com/

Tappan Hill reflects an era of elegance, and refinement. Its gracious rooms transport your guests to a time of gentility and leisure. It's wonderful staff will see to your every need.
LYNDHURST MANSION - http//:lyndhurst.wordpress.com/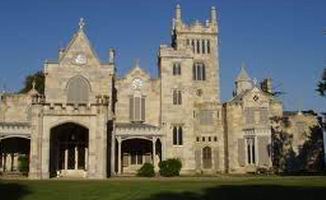 As you travel south on Broadway, you will arrive at Lyndhurst Castle, another fairy tale setting. The winding drive through the beautifully landscaped English style gardens will suddenly reveal a mansion that might very well have been the inspiration for Disney's Princess Castle. The towers and turrets of this gothic revival style mansion create a fanciful confection. A National Trust and Historic Hudson valley property, Lyndhurst is considered by many to be the finest example of Gothic Revival architecture in America.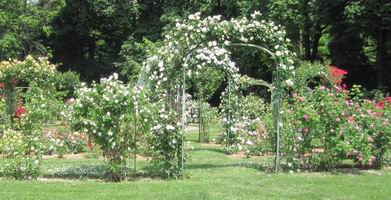 If the weather permits, your ceremony may well take place inthe rose garden followed by cocktails on the veranda overlooking the Hudson. Receptions may be tented or take place in the gorgeously adapted carriage house. In any of these locations, the harp can create an elegant atmosphere. On a beautiful day, it's perfect for your Rose Garden ceremony. 
Contact Lyndhurst for information about catering andentertainment.
http://lyndhurst.wordpress.com/private-events/
HISTORIC HUDSON VALLEY SITES http/www.hudsonvalley.org/
Lyndhurst is one of several sites that fall under the blanket of Historic HudsonValley. This wonderful organization includes a number of Tarrytown and nearby landmark locations, several of which are available for weddings and special events. In addition to Lyndhurst, they include Sunnyside,the home of Washington Irving, Philipsburg Manor in Sleepy Hollow, a working pre-Revolutionary Farm, The Union Church in Pocantico Hills, with its famed Chagall windows and Van Cortlandt Manor in Croton. Kykuit, the Rockefeller Estate, is also a Historic Hudson Valley Property as is Montegomery Place a bit further north.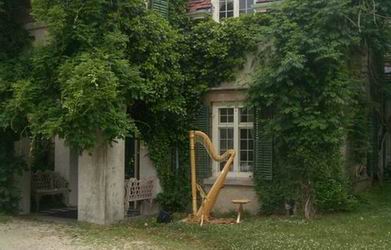 Washington Irving's Sunnyside - www.hudsonvalley.org

Inquire about weddings in any of these Historic Hudson Valley locations at: http/www.hudsonvalley.org/about/site-rentals/weddings-parties
TARRYTOWN HOUSE - http/www.tarrytownhouseestate.com/

This photo of the Biddle House at Tarrytown House Estate on the Hudson is courtesy of TripAdvisor
The Tarrytown Conference Center is a complex of garden locations and beautiful buildings perfect for a storybook wedding. For a large party you may choose the stone fronted Biddle House with its gracious library, elegant parlor and expansive ball room. A smaller wedding may take place in the pillared King Mansion, an example of refined Classical Revival Elegance that recalls the Antebellum South

This photo of Tarrytown House Estate on the Hudson King Mansion is courtesy of TripAdvisor

If the weather is fine, you will probably choose the natural beauty of the statue garden for your ceremony. In cooler or inclement weather,the library is a romantic alternative.
In addition to these Historic Sites, Tarrytown is at a crossroads and offers many modern hotels with state of the art amenities for your Hudson Valley Wedding.
And don't forget the music as you plan your wedding in Historic Tarrytown. The elegant harp is a perfect match for any of these locations. The harp makes any event extra special!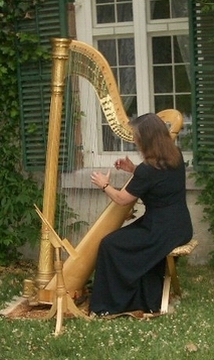 Margaret at Sunnyside.

Piper Paul, McCue welcomes guests to the Castle
/