Shopping Cart
Your Cart is Empty
There was an error with PayPal
Click here to try again
Thank you for your business!
You should be receiving an order confirmation from Paypal shortly.
Exit Shopping Cart
Margaret Sneddon, Harpist
Elegant Entertainment for Special Events!
Stating the Obvious
Leave Room for the Musicians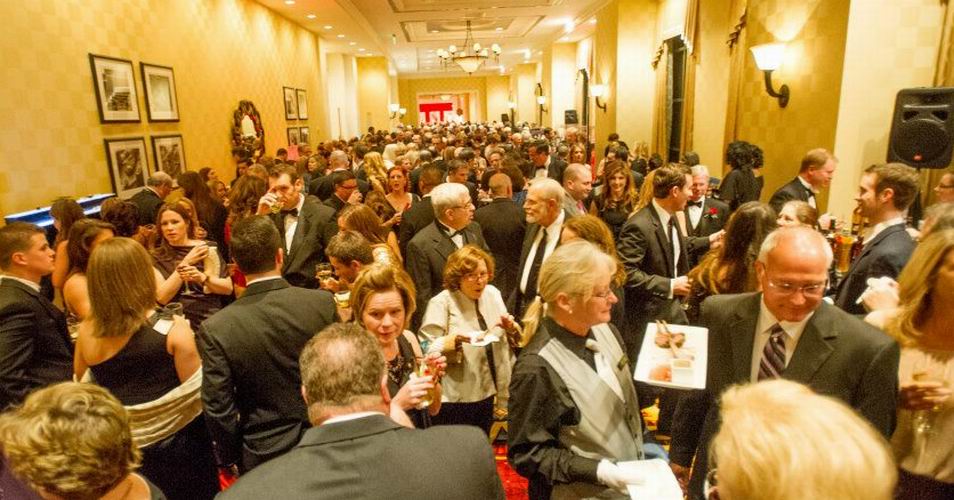 It would seem to go without saying but be sure to plan a location for the musicians in the room where the cocktail hour is being held. Caterers and restauranteurs are wondeful at using all the available space to best advantage. They need to know that you will be having musicians in order to integrate them into the plan. All too often, I have arrived to find every corner occupied by stations, bars, and tables. It's a shame to tuck a beautiful instrument into some crowded corner and not great for anyone when the furniture has to be rearranged at the last minute.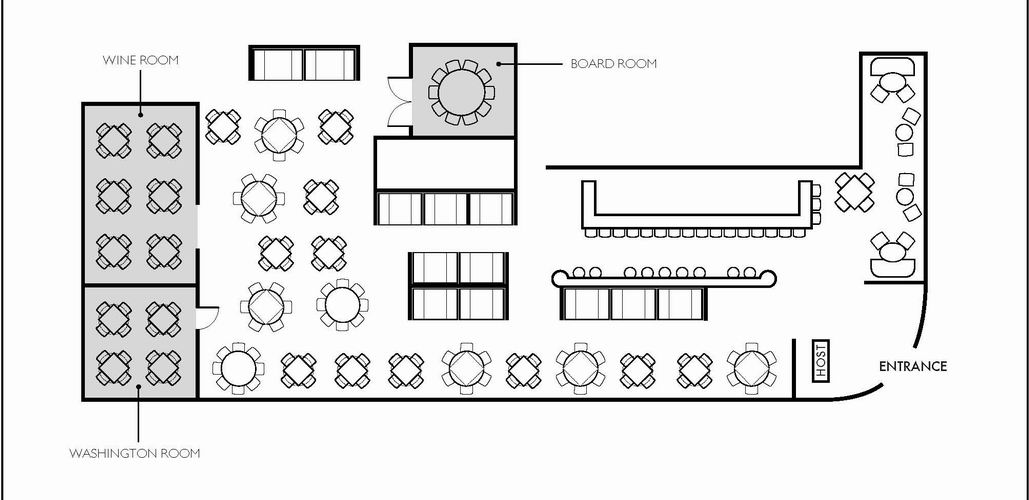 It's important for musicians to be visible but out of the line of traffic. Although it might seem to make sense to place them in the center of the room, as soon as a crowd arrives, they will be surrounded and completely invisible (and probably inaudible as well) Directly behind the buffet or bar line is also less than ideal.  It is far better for them to be somewhere on the perimeter of the room. If available, a slightly elevated location is wonderful. A stage is perfect!
For maximum audibility, they should be in the center of a wall if possible. If they are on the end of a long room, the sound may not be heard very well on the other end. 
Be careful with balconies, too. If they are too high, the musicians can't be seen. High balconies are ideal for herald trumpeters who can stand at the edge where their banners and costumes create a marvelous effect. However, they are bad for seated musicians who cannot be seen over the balustrade. Attractive as the name may seem, the musician's gallery is really not a great location for musicians!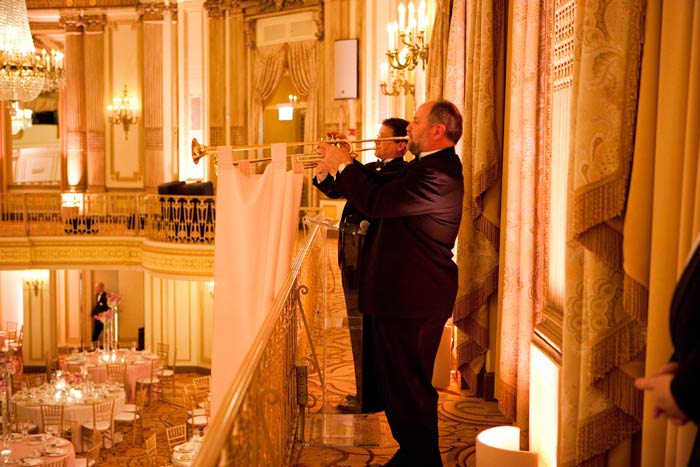 Trumpeters are perfect for balconies
Access to outlets is also an important consideration.
It's wonderful that you have engaged live music for your wedding cocktail hour. Beautiful instruments create an impressive visual effect that can enhance the appearance and decor of your reception as well. With a little bit of planning, a perfect location for your musicians can surely be arranged. Be sure to discuss this detail with your venue, decorator, or wedding coordinator.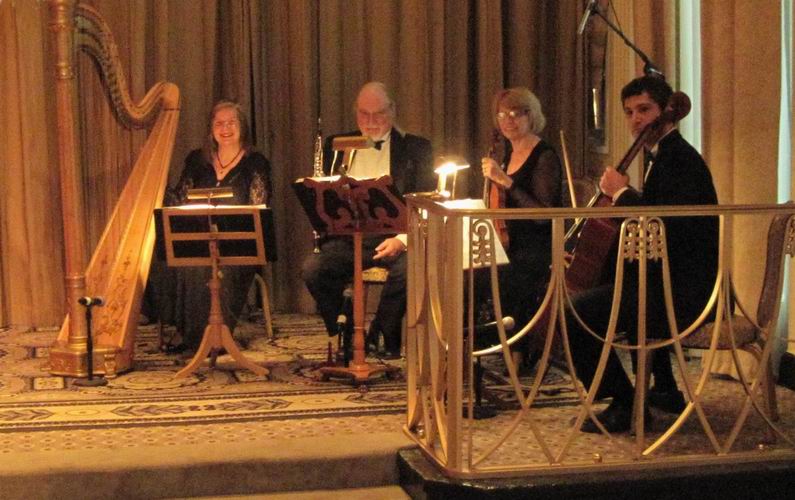 A slightly elevated stage like this at the Waldorf Astoria Starlight Roof is ideal 
/