Shopping Cart
Your Cart is Empty
There was an error with PayPal
Click here to try again
Thank you for your business!
You should be receiving an order confirmation from Paypal shortly.
Exit Shopping Cart
Margaret Sneddon, Harpist
Elegant Entertainment for Special Events!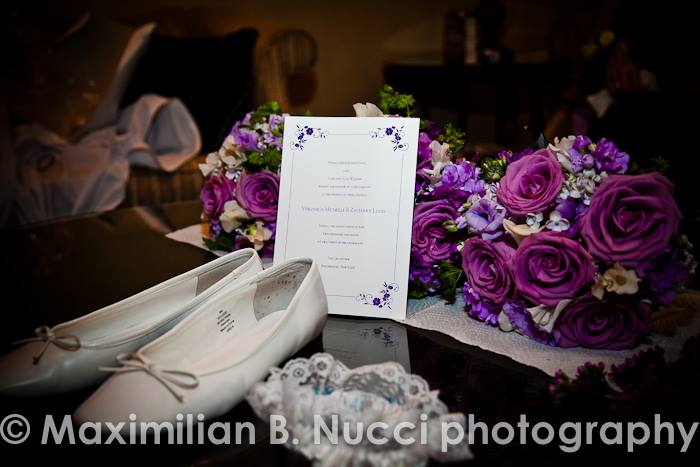 Photo courtesy Maximilian B. Nucci photography http://www.mbnphoto.com/

What  time do we put on the wedding invitation? There used to be a clear cut answer to this question but these days, with more and more alternatives to the traditional wedding, it can be a tricky question.
Part of the answer lies in the location of the wedding ceremony.
If your wedding ceremony is taking place in a church, the time on the invitation is the time the ceremony is scheduled to start. Guests are expected to arrive prior to this time in order to be seated. Traditionally, no guests are seated after the seating of the mothers.
If the ceremony takes place at the catering hall, the time on the invitation is usually the time that guests are expected to arrive. Many catering halls have the guests congregate is a separate room where they may be served sparkling water or champagne before they are escorted into the area where the ceremony is to take place.
As a ceremony musician, I am always careful to be very clear on this point and on the start time for the music. In my experience, there are often at least a few guests that arrive late to the church or early to the catering hall. In consultation with the bride and groom, I try to be prepared for any eventuality.
If you are to be married at the catering hall, the best way to make this decision is to ask your coordinator for advice. It is then important to communicate with you musicians, officiant, and all other service providers that may be affected.
As a musician, I usually come prepared with about a half hour of prelude music and am set up and ready to play at least that much time before the ceremony is expected to begin. It is important for the caterer to know that I will be there. They may decide to escort the guests into the area a little earlier in order for them to enjoy the prelude music. This is an especially nice thing to do if the ceremony is to take place in a garden.
In any case, carefully deciding this issue and communicating with everyone concerned will avoid confusion and add to everyone's enjoyment of the wedding.

Categories: None
/