Shopping Cart
Your Cart is Empty
There was an error with PayPal
Click here to try again
Thank you for your business!
You should be receiving an order confirmation from Paypal shortly.
Exit Shopping Cart
Margaret Sneddon, Harpist
Elegant Entertainment for Special Events!
Cause for Celebration!
Creating the perfect wedding ceremony.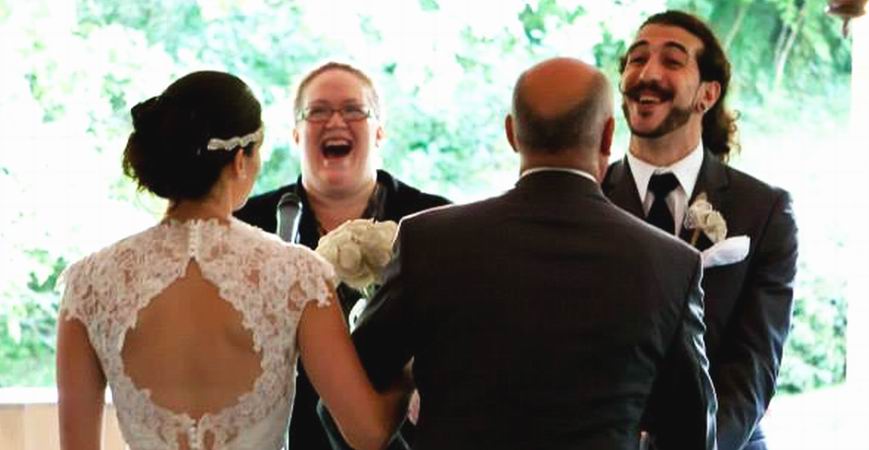 http://www.revzaro.com/hudson-valley-wedding-officiant/
Your wedding ceremony is much more than an excuse for a great party. It's the reason for the celebration as you commit yourself to the one you love. It deserves just as much careful planning and consideration as the reception.

Luckily, there are a wealth of professionals that can assist you in planning a meaningful ceremony that you will remember for a life-time. It's never too early to start thinking about this important rite.
If you are a member of a church or synagogue, your house of worship will offer lots of guidance for the wedding ceremony. You will want to discuss the service itself, readings, music and logistics. Your Minister, Priest or Rabbi will be able to familiarize you with the order of the service and offer suggestions about appropriate readings and music. The music director will also have suggestions and be sure to consult with the church secretary if you plan to have a program. If you wish to bring in outside music, it is a courtesy to notify the music director and get their okay. Communication is the key to a beautifully coordinated wedding ceremony.

A ceremony at the reception site, in a park or garden, on the beach, or in some other non-traditional location, offers the opportunity to personalize the service even further. When this is your choice, one of the most important professionals you will choose it the officiant. This is the person who will guide you in creatinga ceremony that reflects your personalities and beliefs. It's a good idea to research a few in order to find someone with whom you have a good rapport.
Celia Milton – NJ Minister and Wedding Officiant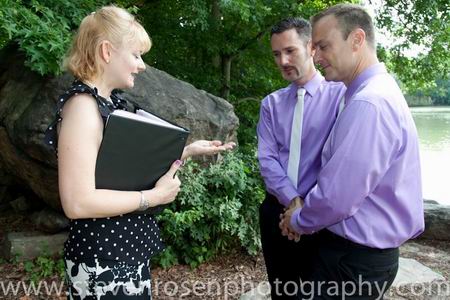 Rev Annie Lawrence
photo by Steven Rosen Photography
www.stevenrosenphotography.com
You can find a number of my favorite officiants on my page of recommended professionals at: http/hudsonvalleyharpist.webs.com/weddingprofessionals.htm I have worked with each of these professionals and they can each offer a uniquely personalized ceremony. I highly recommend any of them.
As you think about your ceremony, you may find any number of readings and rituals, such as hand-fasting, a sand ceremony, jumping the broom, or candle-lighting, that attract you. As many good ones as there are, I advise you to pick just one or two that truly reflect your thoughts and feelings for the occasion. These ceremonial rites can be very effective individually but they lose their impact (and you may lose the attention of your guests) if they go on and on. Your officiant will help you select the readings, rites and rituals that are most expressive of your beliefs and wishes.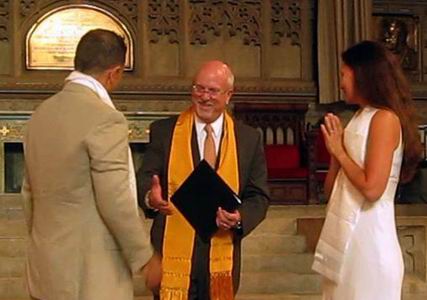 New York City Reverend Will Mercer
Another very important part of your ceremony is the music. Just like the soundtrack of your favorite movie, the music creates a mood for the entire event. It is a wonderful way to greet your guests as they gather and find their seats and, of course, it ushers in the bridal party. Music can also be incorporated into the body of your wedding ceremony. It can make a beautiful interlude or create emphasis for significant moments. You may want it as background to some of the rituals you use or you may want to have a brief solo at some point. You can read a detailed discussion of ceremony music at:
http/hudsonvalleyharpist.webs.com/ceremonysuggestions.htm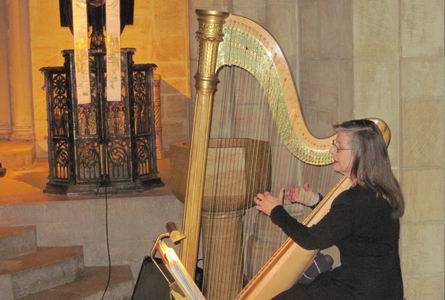 Music is an essential part of any wedding ceremony!
It is very important that the musicians and the officiant be aware of each other and in communication about the music and how it fits into the service. Be sure to let all parties involved know about the others.

Finally, the logistics and cues. Without some advance planning, participants will be unsure of what's happening and the ceremony can appear disorganized. If you are working with a wedding planner, they will be a tremendous help in creating a smooth flow. The coordinator at your venue can also be very helpful. Proper cuing of the musicians, for instance, can assure that the processional and the processional music start at the same time. As a musician, I have sometimes looked up during the prelude music to see that the bride's maids have already started down the aisle. Taking a few minutes to consider and discuss the cuing will be well worth it. If you take the time to plan and communicate with everyone, you are much more likely to have a smooth and well-coordinated ceremony that goes off without a hitch.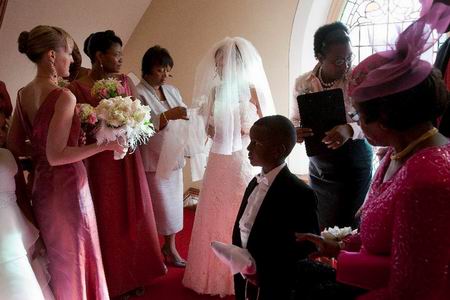 Wedding Planner, Jessica Wilkins-Anavitate of
sees to the final details of the processional.
photo by Mark Lennihan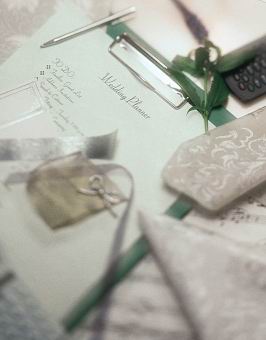 Categories: Cause for Celebration!
/